The current Civic Association Eissen e.V. executive board is in duty since the annual general meeting on April 11 2014. It is composed as follows:
1. Chariman: Klaus Engemann
2. Chairwoman: Petra Engemann-Ludwig
Manager: Edeltraud Wiemers
Treasurer: Theodor Emmerich
Hall manager/Rentals: Bernd Becker
Mayor Fritz Nutt (ständiges Vorstandsmitglied)
Committee members: Rene Munkelt, Christian Rose, Marco Stolte, Tobias Röhl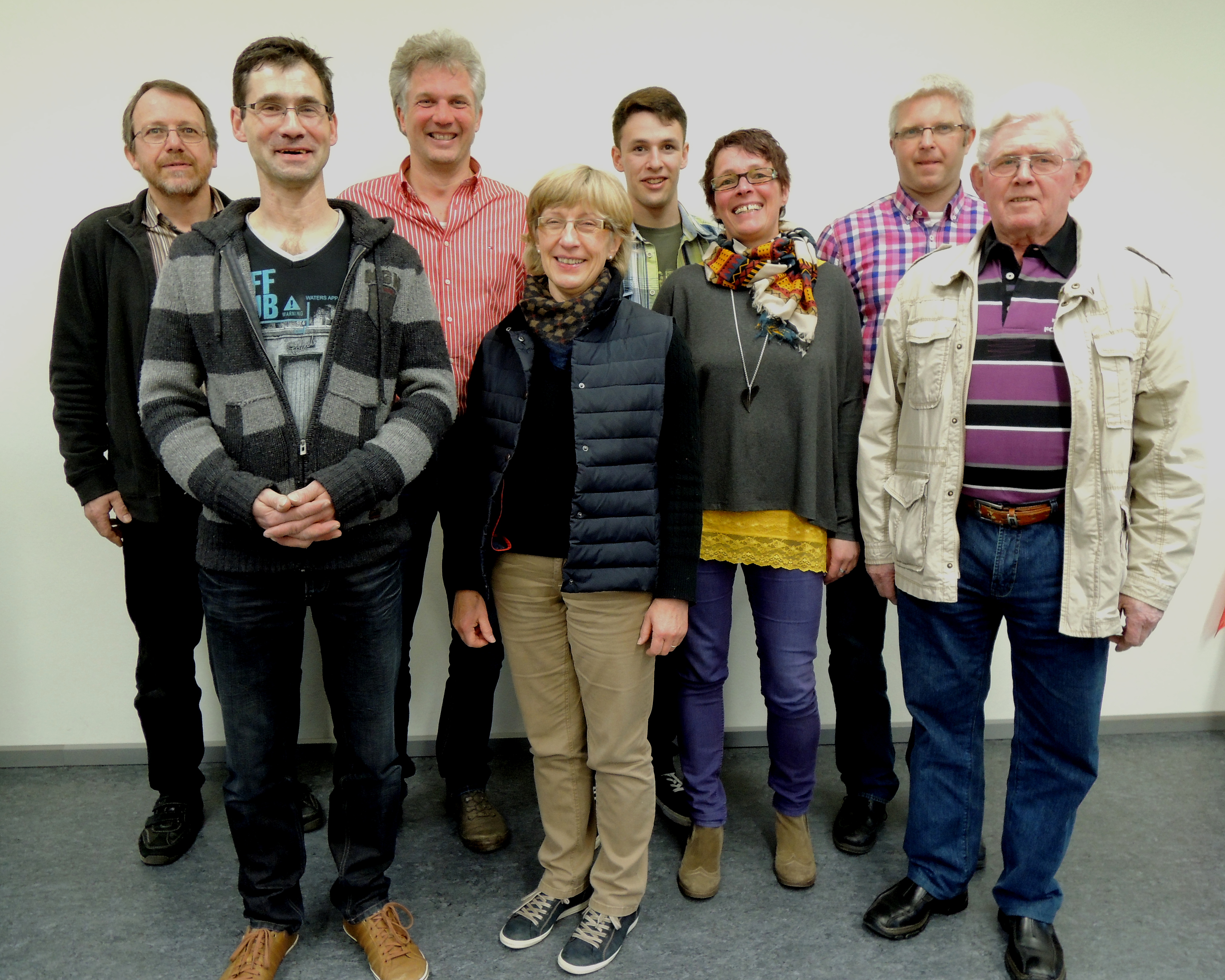 f.l.t.r.: Bernd Becker, Rene Munkelt, Klaus Engemann, Petra Engemann-Ludwig, Christian Rose, Edeltraud Wiemers, Marco Stolte, Fritz Nutt
.